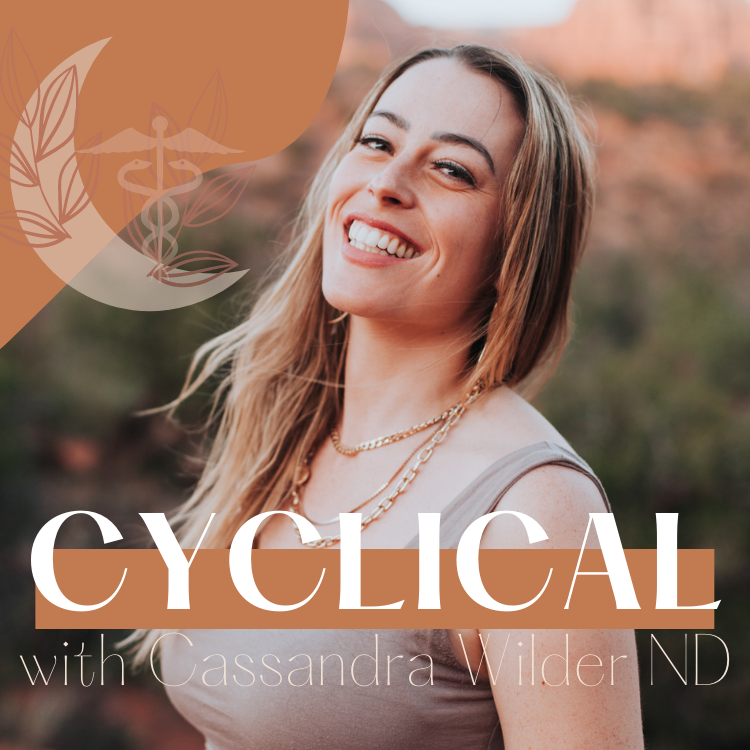 In this episode, Cassandra welcomes the beautiful Leandra Rose to the podcast! After meeting at random two years ago, Cassandra and Leandra have both evolved and grown and this episode feels like a special conversation between two friends. In this episode surrounding taking big leaps, healing your story and overcoming self doubt, you'll feel inspired, seen and excited for your next step as you follow the breadcrumbs. 
In this episode you'll learn:
How Leandra went from an overworked school teacher to a powerful women's coach who lives her mission

What it means to take the leap even when we're afraid and unsure

Where inner blocks, limitations and beliefs come from

How our beliefs manifest into our physical reality

How to trace back these beliefs into childhood

Leandra's tips and tools to address inner wounds

What it means to live in radiance and why Leandra created The Radiant Rebellion

And so much more
Love this episode? Screenshot it and tag Cassandra @menstruationqueen and Leandra @theradiantrebellion to celebrate!
Transformational coach and founder of The Radiant Rebellion, Leandra specializes in empowering awakening women to release the fears, limiting beliefs, and familial and cultural imprinting that blocks them from living their most authentic & fulfilling lives. 
Leandra Rose holds a BA in Behavioral Science and Human Development and was an early childhood educator for 15 years. She started her transformational work in 2008 after healing her anxiety and panic attacks with meditation. This set her off on a journey to become an advanced teacher in breathwork, meditation, embodiment, energetics & mindset. 
Leandra has transformed her own traumas into the powerful healing presence and process she brings to her sessions and workshops. It's also her extensive background in psychology, somatic experiencing & mindfulness that creates a unique, empowering and safe space for her clients and students to unlock their highest potential.
From teaching meditation to billion dollar corporations to leading small, intimate retreats for awakening men & women, Leandra holds an exquisite space that allows her clients to have profound breakthroughs in life, health, heart & purpose. 
When she's not working she loves making the most amazing home cooked meals with her beloved, spending time in nature, and hand drawing mandalas. She also thrives on travel and road trips have become her new favorite pastime.
Connect with her:
https://www.instagram.com/theradiantrebellion/
leandrarose.com
You can also grab her FREE Radiance Reset
This is for you if you've been feeling stuck, depleted, & spinning your wheels trying to live your purpose. 
Reset your Radiance to activate your aliveness, creativity, feminine flow and confidence. 
This is a 7 day free course. Short videos with actionable exercises to help you feel RADIANT immediately. 
https://the-radiant-rebellion-1271.mykajabi.com/7-day-radiance-reset