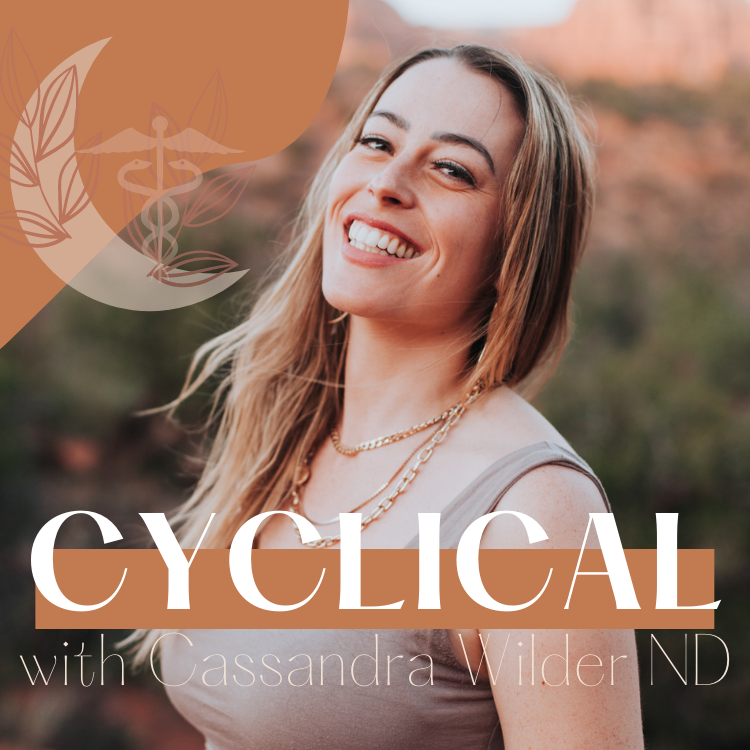 In this episode, Cassandra welcomes Kate Morton of Funk It Wellness to deep dive into seed cycling, hormone balance and simple ways to nourish your body. 
In this episode they talk about: 
-Kate's experience with birth control and why she knew something needed to change
-is there research on seed cycling? What does science say?
-how long should you seed cycle to see a difference? 
-how seeds benefit our cycles
-the nutrients you can find in each seed
-how to get started with seed cycling
-the most amazing stories from seed cyclers 
-how seed cycling can benefit the gut
-can you seed cycle when pregnant? Breastfeeding? On birth control?
-easy ways to add in seeds to meals
Kate
 Morton is a Registered Dietitian & the founder of Funk It Wellness. She has a master's degree in Human Clinical Nutrition focuses on women's health and fertility.
Connect with her:
Previous seed cycling episode: https://poddtoppen.se/podcast/1452308850/cyclical-with-cassandra-wilder/the-power-of-seed-cycling-for-womb-and-hormone-health